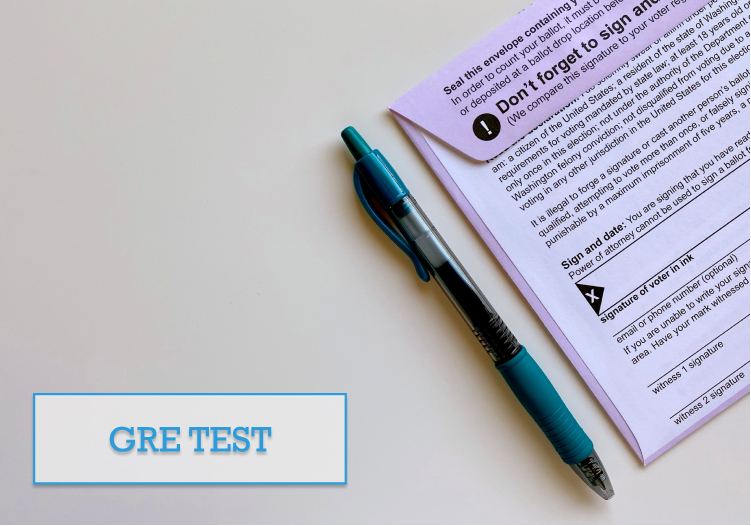 ssat.vn – Graduate Record Examination or GRE 2022 is a challenging international level entrance test. It is a registered trademark of ETS (Educational Testing Service). Let's find out how to register for the latest GRE test.
Related posts:
Experience choosing suitable GRE materials
What courses does AP Math include?
 GRE test formats
The GRE comprises two types of tests — the GRE subject test (subjects include Physics, Biology, Chemistry, Mathematics, Psychology, and English Literature) and the GRE general test (Analytical Writing Assessment, Verbal Reasoning and Quantitative Reasoning).
The GRE general test is both computer-based and paper-based and both versions are different. Also paper-based tests are not available for everyone, it is provided in places where the computer-based test is not available. The GRE subject test is available only in the paper-based format. The test is available at over 1000 test centres across 160 countries across the globe.
For more: GRE exam process
GRE Eligibility Criteria:
It is interesting to note that there is no basic eligibility that GRE applicants have to meet regarding age or qualification before they submit the GRE application form. All they need to possess is a valid passport as proof of identity to be admitted into the examination centre. Besides, candidates must meet the admission criteria of respective grad schools without fail while submitting the applications. Although the eligibility criteria for GRE 2022 is pretty flexible, grads schools lookout for applicants who wish to pursue their post-graduation or Doctoral degree. They also lookout for candidates who have a few years of work experience and have an undergraduate degree in place.
Applying for the GRE is very simple. An applicant needs to create a My GRE Account on the official website to start their GRE 2022 registration process. Here are how to register for the latest GRE for students who wish to take the GRE test in 2022:
Online registration

Step 1- Visit
Visit the official website of GRE 2021 (https://www.ets.org/)
Step 2 – Register (Create an ETS account):
Register yourself by filling in some basic details such as name, contact number, email id, etc.
Select a username, password, and security question.
Click "Submit"
A confirmation mail with user id and password will be sent to the registered email id and mobile number.
The candidate should remember the application number for future references.
Step 3 – Login- Login to your account using the received registration number and password.
Step 4 – Book Slot
Click on "Register/Find Test Centres, Dates."
Select a Test from the list.
Select the nearest test center.
Select the month in which you wish to take the test.
Choose your preferred date.
Click on "Show Test Times." Select the preferred slot as well as a mode of test.
Step 5 – Enter Personal Details
Enter more personal details such as father's name, mother's name, alternate contact, etc.
Enter the address with all details from flat no, to town to the city.
Save and Move forward.
Step 6 – Enter Educational Details
Enter all the qualification details carefully.
Step 7 – Fee Payment
The candidates have to pay the fees as soon as the application form is complete.
The fee once given is non-refundable under any circumstances.
Step 8 – Print confirmation
A confirmation page will be generated.
The last step is to take the printout of this confirmation page for future use.
It is advised to save your registration number as it will be useful later.
For more: What is the International Program?
Phone registration

Step 1 – For registration in the U.S, call the test center directly at 1-443-751-4820 or 1-800-473-2255.
Step 2 – For registration outside the U.S., Visit the official website.
Step 3 – Click on "Register to Test Outside the United States."
Step 4 – Call the appropriate RRC depending upon the region to book the test.
Step 5 – A confirmation number, reporting time, and test center address will be provided during the call.

Mail registration

Step 1 – Complete the Computer-delivered GRE General Test Authorization Voucher Request Form.
Step 2 – Mail the completed form with a paper check or money order of application fee to the address mentioned on the form.
Step 3 – When you receive the voucher, you can register online or can call and book your test slots.
For more: GRE exam fee

 ssat.vn – A place to share all the experiences of Test Prep exams (SSAT, SAT, ACT, GMAT, GRE, etc.) for students preparing to study abroad. If you have any questions, please contact us directly via email or hotline for free advice.

Tags: GRE, gre test
1407