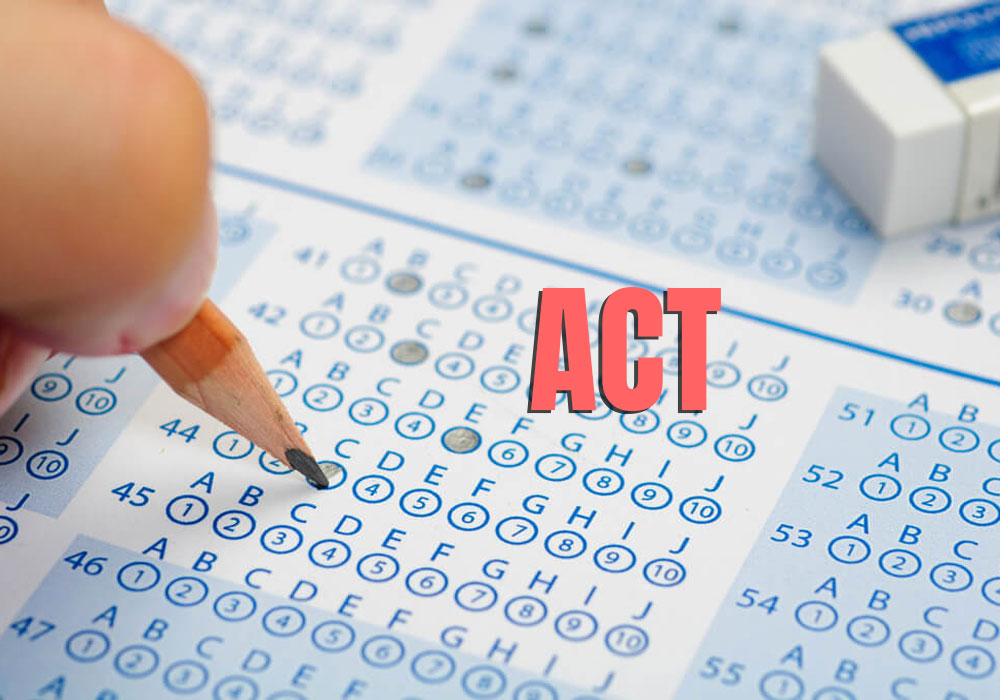 ssat.vn – The test results are good or not depends partly on the preparation materials. Let's take a look at the ACT exam preparation materials for beginners below.
Related posts:
The Official Beginner's Guide for ACT 2020-2021
For those who are beginners for ACT, it is necessary to have the right orientation and selection of test materials and books in order to not waste time searching and studying more effectively. The beginning of ACT exam preparation materials for beginners is The Official Beginner's Guide for ACT 2020-2021.
This book provides for beginners the way to approach PreACT Diagnostic – the online version of PreACT, designed to provide a practice experience and predict how students will perform on ACT exam. Scores will be calculated immediately after completing the test based on the 1-36 ACT score scale. Then students can use the results to identify strengths and weaknesses to further prepare for the ACT.
It also provides all the information about new enhancements to ACT, about the exams, and ACT scores. In addition to the practice tests in the book, you can access online tests.
For more: Top 5 useful ACT exam preparation websites
The Official ACT Prep Guide 2020-2021
This book contains 5 full-length practice tests, all of which were previously administered official tests, and more than 400 questions available online that you can access with a code you get when you buy the book.
Familiarize yourself with the test instructions, format, and subject areas.
Review explanations for all correct and incorrect answer choices and insight into how the test is scored.
Evaluate your strengths and weaknesses within the test subjects and identify areas for improvement.
Share strategies and test-taking tips.
Although this book is best for practice questions, you would need to supplement it with other ACT books that review thoroughly content and teach strategies.
Up Your Score: ACT, The Underground Guide
This is one of the effective ACT exam preparation materials for beginners. You will have access to ACT tests and some test-taking strategies to get higher scores in a humorous way. It's the really useful information of ACT test-takers who share their experiences and insights into the entire exam process, specifically:
You will develop the Five Habits of Lean Forward Reading.
Master the math section through techniques like "plugging in," an amazing trick that simplifies all algebra word problems.
Conquer the English section by absorbing six key punctuation and nine essential grammar rules.
Understand reasoning in the Science section.
Plus, the latest information on ACT scoring and the essay test, revised in 2015 to be more open-ended and analytical.
Not only that, this book delves into issues of stress and pressure surrounding the tests and offers advice for taming your nerves. However, this book is probably not enough to be your only source of exam preparation. To better understand the different parts of ACT, you should incorporate the books introduced above.
For more: Science in English
The Complete Guide to ACT English
The Complete Guide to ACT is an ACT test book written by ACT teacher Erica Meltze. It explains important grammar, usage rules you need, and the skills you need to answer these questions correctly, like parallel structures, sentences and fragments, and even punctuation marks like apostrophes and dashes.
Practice questions are grouped by skill so you can better understand each rule. This book is simple, easy to understand, straightforward, to the point of the matter. The downside of this book is it's relatively expensive.
In addition, Erica Meltze wrote The Complete Guide to ACT Reading, which identifies the skills students need to develop and provides exercises to practice each skill, as well as discusses strategies for reading the passages and saving time.
For more: Math in English
ssat.vn – A place to share all the experiences of Test Prep exams such as SSAT, SAT, ACT, GMAT, GRE… for students preparing to study abroad. If you have any questions, please contact us directly by email or hotline for free advice.
Tags: ACT exam preparation materials for beginners
1031